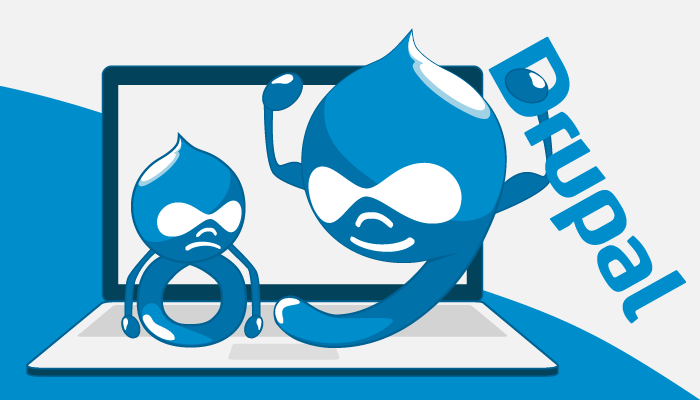 With the announcement of the Drupal 9 release, many Drupal 8 users are anxious about the changes and updates that will take place. Some thought that there is going to be a major overhaul in the existing platform, which could take them a day or two to get used to.
However, the good news is that if you are well-versed in using D8, you should not have a hard time adjusting to D9. Why did you ask? Because instead of building the new Drupal from the ground up, the creators chose to build it within the existing Drupal 8 environment.
According to experts who are monitoring the new release closely said that the main change in D9 is its backward-compatible code. So this means you don't have to go a long way to prepare for Drupal 9 if your existing CMS platform is D8. Some experts even say that the new release will feel like a minor version release.
With that said, there should be no cause of concern for D8 users because all the things new and updated about the D9 are made within the realm of D8. Simply put, one should not expect major changes and should not be anxious about the new features. There will be dramatic or ground-breaking changes as far as how the platform works and feels.
A tech expert claimed that D8 users will feel the most of the advantages of the upcoming rollout of D9; that they will be the first to feel and explore the features off the bat. He added that the benefit and advantage will be most felt by owners of websites that rely on the Drupal 8 platform as they will have no trouble with the upgrade.
If your business greatly relies on Drupal as a CMS platform, it is recommended for you to be in the loop for the upcoming upgrade release. The upgrade could help your business in a lot of ways since it was created to further streamline the features and to ensure that your system will run as smoothly as possible.
In the case that you don't have any idea how to seamlessly upgrade your current Drupal set-up to Drupal 9, it would be best to work with your digital product consultancy firm. Let the people who handle your CMS solutions system know that you are interested in the update and let them pitch to you ideas on how to effectively and timely prepare for Drupal 9.
However, if you don't have people who take care of your CMS issues and problems, the best thing for you to do is to look for a reputable digital product consultancy company. If your business is in Australia, you should not have a hard time finding a good consultancy firm as there are many out there. The only challenge is to find one that provides the best services at the best prices.
Here are some tips on how to find a good consultancy company in Australia:
Check for credibility. Look for a company that has worked with various businesses that are somehow and somewhat related to yours.
Read reviews. Once you've come up with shortlist of consultancy companies, read reviews about them online. Trim down your list by taking out the companies who don't hold a threshold of good reviews.
Compare rates and packages. Using your shortlist, check the companies' prices and packages. Take note of the things included in the package to know whether or not it will provide you with the best solutions for your company's CMS' needs.
Upgrading to Drupal 9 would be so much easier and more seamless if you entrust it to the hands of experts in the industry.